Class 7A Week 8 Rankings, Notes & Picks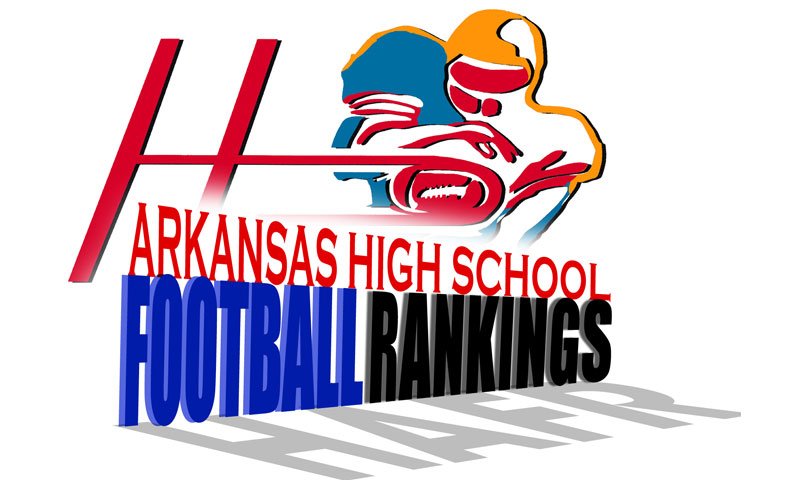 Hooten' Arkansas Football Rankings
Class 7A, Week 8, 2021
Copyright Hooten Publishing, Inc.
1. Bryant (6-1)
2. Conway (6-1)
3. Fayetteville (5-2)
4. Bentonville (5-2)
5. North LR (6-1)
6. Cabot (6-1)
7. FS Northside (5-2)
8. Rogers (5-1)
9. Bentonville West (4-3)
10. Springdale Har-Ber (2-5)
11. Springdale (1-6)
12. FS Southside (1-6)
13. LR Catholic (0-7)
14. Rogers Heritage (0-7)
15. LR Central (0-7)
16. LR Southwest (1-6)
HOOTENS.COM GAME OF THE WEEK
No. 7 FS Northside at No. 5 North LR.
Winner of this game likely finishes No. 4, maybe No. 3, in the 7A Central and plays at home in the first round of the playoffs. Loser likely plays in Northwest Arkansas in the first round, possibly as a favorite at Rogers.
Northside lost to Bryant 35-17 in the conference opener and last week gave up a TD with 22 seconds left, losing to Conway 23-21. Northside, which scores 34 points weekly, completed just 4 of 14 passes for 44 yards with two interceptions against Conway. Northside seniors Ty Massey (5-11, 200; 4.5 speed) and Sundquist Church (5-11, 200; 4.5 speed) rushed for 124 yards each last Friday. Church has 127 carries for 928 yards this fall.
North LR lost to Conway 38-10 two weeks ago, plays next Friday at No. 1 Bryant and Week 10 at Cabot. North LR scores 38.5 points and allows 14 weekly. North LR's big and fast defense will be without three starters this week: all-state nose guard Braxton Johnson (knee), all-state outside linebacker Davian Vayson (ankle) and starting cornerback Zach Robinson (wisdom teeth). 
FS Northside passed the ball well against Har-Ber and LR Catholic but is a run-first team. Juniors Jamoni Benton (6-4, 330), Adrian Falcon (6-0, 240), Erik Barrientos (6-3, 265) start on "the best offensive line I've had (in nine years) here," Northside coach Mike Falluer says.
North LR started practicing its starters against each other more often after losing to Conway. "We now get after it on Monday, Tuesday and Wednesday in full pads, including goal line and redzone drills," says Coach Randy Sandefur. "We've got a lot better on both lines the past few weeks by just hitting each other and our kids love it."
LAST WEEK
hootens.com correctly predicted all 8 winners in Class 7A games. For the season, hootens.com is 66-6 (92 percent) in Class 7A.
WEEK 8 PREDICTIONS (favored teams in CAPS followed by points spread)
7A CENTRAL
FS NORTHSIDE (1) at North LR:
Game of the Week.
CONWAY (35) at LR Central:
Conway dropped multiple passes and committed three turnovers last week but scored on a quarterback sneak wth 22 second left to escape Fort Smith Northside 23-21. Conway plays host to three-time defending state champion Bryant Week 10 after topping winless LR Central this week and winless LR Catholic (next Friday).

Watch
extended highlights of Conway's 57-21 win over Cabot earlier this season.
BRYANT (16) at Cabot:
Bryant begins a three-week tour of tougher opponents at No.6 Cabot. The Hornets play host to No. 5 North LR next Friday before finishing the regular-season at No. 2 Conway.

Watch
extended highlights of Cabot's 47-27 win over Jonesboro earlier this year. 
Watch
extended highlights of Cabot's 57-21 loss to Conway earlier this year.



LR CATHOLIC (1) at LR Southwest:

Two winless teams. LR Catholic losses have been by an average score of 41-13. Southwest's losses by a 51-7 margin.

Watch
extended highlights of LR Southwest's 47-0 loss to LR Parkview earlier this year.


7A WEST
BENTONVILLE (15) at Rogers: Bentonville starts a new win streak. Bentonville jumped to an two TD lead in less than 3 minutes last week at Fayetteville but was outscored 21-6 in the second half to lose 42-36. The Tigers, who totaled four more yards offense but also committed four turnovers at Fayetteville, had won 35 straight conference games.


HAR-BER (7) at FS Southside:

FS Southside scored its first win last Friday at Heritage 50-28. Southside junior QB David Sorg (6-5, 205) has passed for 1,839 yards with 18 TDs and five INTs this fall. Seven WRs average one or more receptions weekly, but the Mavericks rush for just 61 yards weekly. Har-Ber has lost three games be a TD or less, including last week's 46-45 heartbreaker at Bentonville West. Har-Ber junior QB Luke Buchanan has passed for 1,927 yards with 15 TDs and six INTs.


FAYETTEVILLE (18) at Springdale:

Ultra-talented Fayetteville was down 14 points in less than 3 minutes, trailed by 7 at halftime but rallied to win 34-26 last week, ending Bentonville's 35-game conference win streak. Fayetteville finished with four fewer yards offense than Bentonvillle.


Heritage at BENTONVILLE WEST (17):

Bentonville West now in position to finish as No. 2 or No. 3 seed in the conference after rallying past Har-Ber